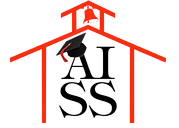 What do you need help with?
Keynotes
Lionnel's keynotes are the perfect blend of substance and entertainment. In these 45 to 90 minute speeches, you can expect relevant content and actionable information. There will always be real-life examples, tangible takeaways, and an engaging delivery.
Workshops
Workshops and seminars you will experience with Lionnel focus on skills transfer and hands-on application. Everything will be customized to better serve your group's learning objectives. Managers have reported increased productivity and better employee morale.
Coaching
As a Lifestyle Design Expert, Lionnel can help you with setting and achieving goals that not only make you feel good about yourself, but also challenge you to expand. You will greatly benefit from having an accountability coach. Let's work together for your benefit!
What do clients and meeting planners say?

Jeff Chen
Founder, SiteVance.com
Lionnel is one of those rare speakers that is able to command the audience's attention from start to finish. I've had the pleasure of listening to Lionnel speak on many occasions, including at a recent Social Media workshop he conducted. I was very impressed by Lionne's ability to juggle between answering questions...

Deborah Reisdorph
Attorney, Event Planner
Lionnel is an excellent presenter and trainer. He engages easily and well with audiences of all demographics and levels of understanding. I chose Lionnel to teach social media to Toastmasters for a large training last January and his session was well received. I highly recommend Lionnel for your training needs.

Karen Baumgartner
Toastmasters International
Lionnel commands and captivates a room full of listeners and leaves them more enlightened. He passionately discussed social media at a recent open house event for Speaking of Glory TM Club. I also saw him share the stage with a World Champion of Public Speaking masterfully emceeing a District Marketing workshop...

Your lifestyle is the product of the stories you believe about yourself.
What do you believe about yourself, and how is that affecting your life experience?