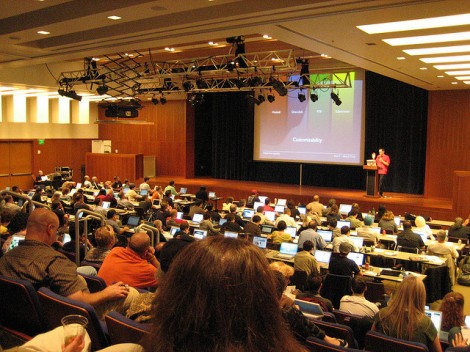 2015 is just around the corner. By this time of the year, most corporations have already set their budgets for the new year and scheduled their meetings, conferences and events. One of my passions is speaking and I have been progressively learning how to get rewarded financially for sharing valuable information and knowledge to audiences, as a professional speaker.
If you are involved in the speaking business or want to get involved but need some guidance, you will get from this article seven action steps you can take to start or make your business grow next year.
Review or Revamp Your Personal Brand
Seth Godin defined branding best as "the set of expectations, memories, stories and relationships that, taken together, account for a consumer's decision to choose one product or service over another." You already have a personal brand. To keep it simple, your action step here is to take a 3 x 5 card and write down 3 keywords that you want to be associated with you when clients and prospects refer to you.
There is no right or wrong here. Brands that sell are brands that are authentic and stay true to themselves. Take any professional speaker you know or have heard of. Chances are the 3 keywords you will mention when speaking about them would be very close to how they intentionally decided to be perceived.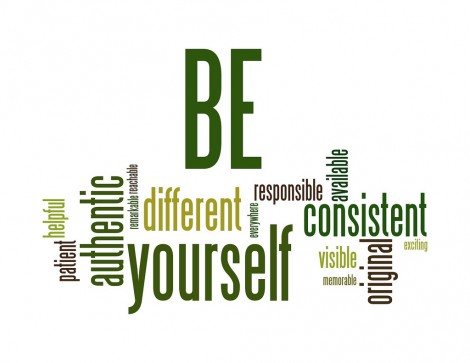 Action Step 1: Write your 3 personal brand keywords, and remain aware of them when you interact with clients and prospects.
Schedule and Host Your Own Seminars and Workshops
Staying ahead of your game requires attending training programs in the form of seminars and workshops, among other things. Like Brendon Buchard explains, speaking is only one aspect of a speaking business. My friend Michael Brandt of DriveTrafficMedia.com has a meetup group and as part of his Social Media Marketing business, he host regular seminars and workshops during which he offers valuable information to attendees. He has generated a lot of business for himself through hosting his own workshops.
You can host your own seminars or workshops at local libraries or schools at virtually no cost to you. Plus, you get to promote your event at those venue where you will host your programs.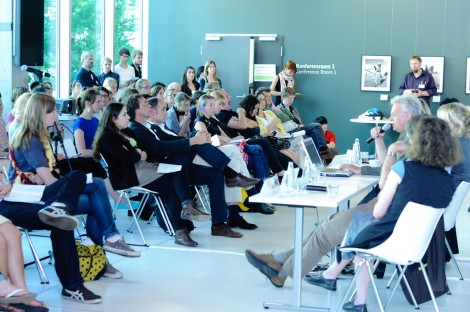 Action Step 2: Set dates for at least two of your own seminars or workshops to be hosted next year. You can even decide to make it a conference and invite other speakers to draw from their networks.
Attend 2 Paid Seminars or Workshops
You can attend as many free workshops or seminars as you can, but usually when you pay for them you get more value out of the experience. Attend one in your subject of expertise, and one in the area of speaker training or seminar hosting for speakers. There are lots of professional speakers who host their own speaker training workshops. For example: Big Money Speaker Bootcamp, Hell Yeah! Star, Sean Stevenson 10k Speaker Training.
In addition to providing you with great value, programs you pay to attend usually give you VIP treatment and golden networking opportunities. If possible for your annual budget, why not even consider attending a TED conference.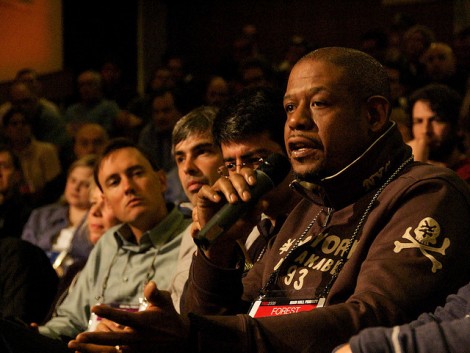 Action Step 3: Search for and signup for two paid seminars or workshops in 2014.
Create a Social Media Strategy
Oxford Dictionaries define strategy as "a plan of action or policy designed to achieve a major or overall aim." Facebook as the leading social media networking site has 1.4 billion users worldwide. It is one of the cheapest forms of outreach available on the Internet, when used properly. As you work on growing your speaking business in 2015, you cannot afford to ignore social media sites.
However, you do not have to have a presence on ALL social media sites, just focus on two or three depending on your subject of expertise. I recommend to people to choose Facebook and Twitter, and focus all efforts there. Also have a blog with your own domain name. You can get a free blog setup and ready for your posts in a few minutes at www.wordpress.com. With a few dozen dollars a year, you get your own domain name and a no ads. Typepad (used by Seth Godin mentioned above) is also a good option for creating a blog.
Your social media strategy must include the following 3 elements? What two or three platforms will you focus? What type of content will you publish and at what frequency? Ultimately, social media can help you position yourself as an expert and grow a fan and followers base. Two questions you must ask yourself before publishing on social media are these: 1) How is this post relevant to my audience? 2) Is this post valuable to my audience?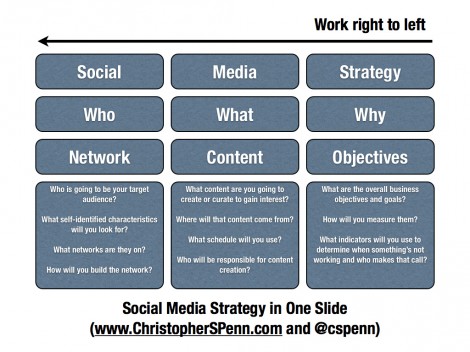 Action Step 4: Create a weekly calendar for your social media strategy execution. 
Create New Signature Speeches
Speakers usually tend to speak on a lot of different subjects within their area of expertise. As you grow as a speaker and refine your skills and message, you want to create a new signature speeches. A signature speech is between 20 minutes to 90 minutes long and is usually very focused and rehearsed. Your new signature speeches should ideally focus on processes, so that you can find ways to make them relevant and customized for different industries or groups.
For example, if you are positioned as an expert on Relationships, you can have a signature speech that addresses: "Dealing with Difficult People." The process that it takes to successfully deal with difficult people might be the same process leaders can use to incite people to change, thus you might be able to develop a new signature speech that addresses: "Leading Those Who Don't Want to Follow."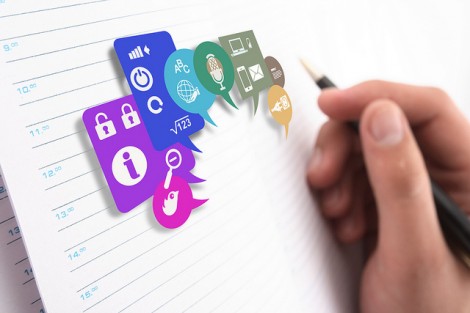 Action Step 5: Look at the signatures speeches you already have and use them to create a few more signature speeches.
Create a Content Creation Strategy
Gary Vaynerchuck of Vaynerchuk Media says in his book Jab, Jab, Jab, Right Hook that "Content is king and context is god." Throughout 2015, how many books, eBooks, audio CD, Video CD with your original content or curated content will you produce. If you don't have an audience and you don't know what you can do to create one that you eventually market and sell to, start by focusing on creating quality content.
William Lee was able to start and is building a successful speaking business based on his first book which he completed in only 4 months. You can read a transcript of my interview with William Lee here: http://www.yamentou.com/interview-with-william-lee-author-speaker/
If you only write 200 words every day, in 60 days you will end up with 12,000 words of content you can package into any form, and distribute to your audience. If you face a lot of resistance when it is time to create content, I recommend the book: "The War of Art" by Steven Pressfield.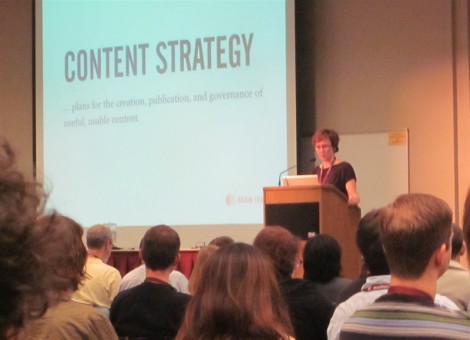 Action Step 6: Commit to a daily or weekly content creation activity. You might decide to go with audio (podcasts), video (youtube), or text (blogging.) Map it out on a calendar.
Get a New Website or Revamp Your Existing Website
There is no valid reason for someone not to have a basic website today. If you don't have a website because you either don't have money or time to invest in one, get a free web page here: www.about.me and customize it with your own picture and information about you and your area of expertise. You can get 250 free business cards from VistaPrint.com with your website address. If you already have a website, get feedback on it from other speakers to make sure it is serving your interests more than otherwise. A bad looking website can turn away prospective buyers from you.
Your website should 1) Be at the center of your content creation strategy, 2) Provide you with email capture forms to build your list of followers. 3) Serve as the center of your content distribution hub.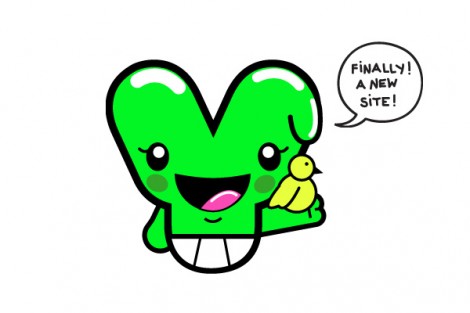 Action Step 7: Contact a media agency and find out what it takes to get yourself a good or improved website. Then give yourself a deadline to make it happen.
What other action steps can you add to the list from your personal experience?