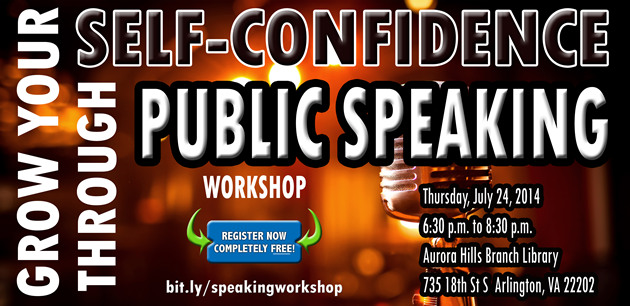 One of Arlington's residents has been particularly good to me. Since there is not much I can do to give back to him, I will give to the whole community. I have setup a public speaking workshop. My objective is to help community members overcome their fear of public speaking and even improve their presentation power for those who already have some experience.
The workshop will be held at the Aurora Hills Branch of the Arlington Library located at: 735 18th St S
Arlington, VA 22202. The date is: July 24, 2014 and the time: 6:30 p.m. to 7:30 p.m.
For online registration, click on the image above, or head on to Eventbrite.com: http://arlingtonpublicspeakingworkshop.eventbrite.com
Questions? Post them below, or you are welcome to call me on 7148184828.