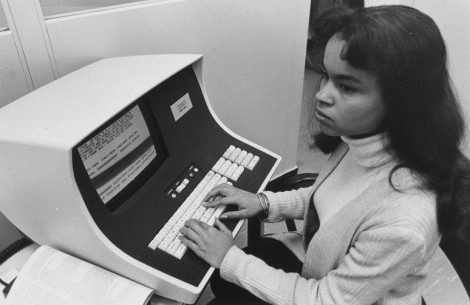 Women account for just 6 percent of the chief executives of the top 100 tech companies, and 22 percent of the software engineers at tech companies over all, according to the National Center for Women and Information Technology. And among venture capitalists, the population of financiers who control the purse strings for a majority of tech start-ups, just 14 percent are women, the National Venture Capital Association says. (http://www.womenintechnology.org/witef/resources)
I had an experience with the dedicated server support department of Bluehost.com and thinking about that experience, I can't help but feel that we need more women in technology. Bluehost.com, one of the leading providers of web hosting services in the United States experienced technical challenges with its servers or infrastructure this past week. Not related to that, I had an issue to resolve on one of my account with them and after about 10 days of talking to men on the phone who did not offer me any solution or took any corrective action, I had almost given up. The eleventh day, still with no resolution of my problem, I called them up and was connected to a lady, I will not mention her name but I believe all ladies at Bluehost, and in every other technology business need to be recognized. Not because they are ladies in technology, but because I have always experienced a better level of service with them compared to their male counterparts.
Note that this is not an attack on men in technology. Being a man in technology, that would be shooting myself in the foot. During my phone interaction with the "Bluehost lady", she was very friendly, patient and more tenacious that her male colleagues who had been on the phone with me before. There are many organizations that work with women to encourage and help them grow professionally in the technology industry.
Eileen Brown is the CEO at Amastra and Author of Working The Crowd: Social Media Marketing for Business has a very good article with pratical solution on what to do about the lack of women in technology. Read her article on her blog at http://eileenbrown.wordpress.com/2012/05/28/what-to-do-about-the-lack-of-women-in-technology/.
If you are woman already in technology, consider joining Women in Technology International for exposure to and networking with the top women performers in the industry. If you a woman interested in technology but not yet sure on how to start, visit any community college or local university to discuss your goals with a career counsellor. We need more women in technology. Don't you agree?