Today more than ever before in human history, it is very easy to start a business. As an entrepreneur (someone who makes things happen) I love coming up with business ideas that could be implemented to solve problems, and make profits. Getting a business started is easy once you have a product or service to sell, and a customer willing to pay for the value derived from using your product or service.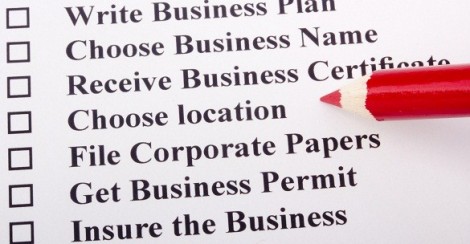 I have come up with a list of action steps I can use every time I want to market a new business. This list is designed for those who have a new business idea and want to get started putting the word out there about their business. A word to the wise, get at least a few paying customers (or promises of purchase) based on your business idea before you start implementing the list below.
Visual Identity: Decide on a company logo, fonts to be used and main colors to represent the business. These can change as your new business grows, but it will be great to give it some thought as you start.
Business Cards: With websites like vistaprint.com it is easy to design and print business cards online with delivery to your doorstep within a few business days. Once you have business cards with your contact details and basic information about the service or product you provide, give it to as many people as you can, but only when appropriate. With permission from owners or managers, drop your business cards at public places where your target customers hangout.
Website: Get a website for free through wix.com or wordpress.com. The WordPress content management system runs on more than 20% of all websites on the web. It is a proven solution that has tons of features and is easily scalable for when your business skyrockets.
Craigslist: Experiment with Craigslist.org post in the area in which you do business. If you sell products or services online, post in cities that you believe have a good number of potential buyers for what you sell. Sometimes you get incredible results by posting regularly (once a day) and posting in different categories.
Backpage: In my experience, much less effective than Craigslist but you can get good results by posting your business on backpage.com.
Facebook: Create a Facebook Page for your business. If you have followed steps 1, 2 and 3 this should be easy. Keep your Facebook page simple but visually attractive. If you have to, outsource the design of your Facebook page to freelancers on odesk.com or fiverr.com
Search Engine Optimization: A good place to start is to register your website with Google Webmasters and Bing Webmasters. If you believe strongly in your idea (which you should) at this stage, consider hiring a professional SEO and Social Media expert who will handle your SEO for you. For your Search Engine Optimization and Social Media Strategy needs, check out Drive Traffic Media run by my friend Michael Brandt.
YouTube Video(s): Create a short video explaining how your product or service will help the customers. The video should be as short as possible, but provide enough information to the viewers for them to quickly understand your unique selling proposition. For help with your YouTube video, read this VentureBeat.com article on "How to make a viral video."
Online Directories: Publish your website address in as many online directories as you can. Even though online directories are not as important as they were a decade ago, they still hold massive amount of information and search engines love to locate and index their content. A few online directories to list in are: dmoz.org, dir.yahoo.com, botw.org, business.com and whatuseek.com
Register with the Better Business Bureau. If you care about creating a good reputation for your business from the start, register with the Better Business Bureau and publish your rating on your website. The more trustworthy and reputable your business, the more the people would want to do business with you, especially prospective clients.
Based on your personal experience what would you suggest is a good action step to be taken by someone starting a new business venture?