It is that time of the year again. That time when most people reflect on the past twelve months and decide on what changes they will make in the following twelve. In this post I share a review of my year. I will list some of the things that did work well for me, and other things I will do better or differently next year, because I can.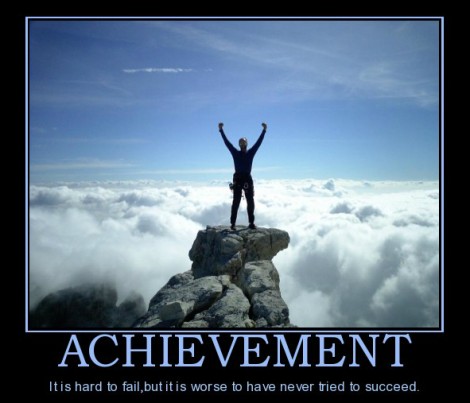 What worked well in 2013:
Reading Books. It is my goal to read at least one book every month. This year, I read more than 10 books, some of them twice like for example: The Power of Awareness by Neville Goddard, and Life is Living with Passion by Peter L. Hirsh. A list of my favorite books is available here: http://www.yamentou.com/recommendations/
Public Speaking. It was my goal when the year started to give a minimum of 4 prepared speeches every month. I was able to achieve this goal by becoming a member of 3 different Toastmasters clubs. Being the President of one of the clubs and signing up as Vice President of Education for one of those clubs helped in getting those public speaking opportunities.
Health: I started the year with the decision of having at least 4 hours of physical exercise every week. I achieved that and the results are visible as reported by friends and family.
Nutrition: Inspired by my AWESOME mother, I divorced fast foods and restaurants. In the last half of this year, I stopped eating exclusively out and started doing my own cooking. I now eat what I cooked and it has made a significant and positive impact on my monthly budget and my health. Thanks mom! 🙂
Formal Education: I did well with my studies this year and successfully completed all the courses I signed up for. This is a great achievement considering everything else I have been involved in.
What I will do (or do better) in 2014:
Publish Two Books in Print. I was inspired when I attended the Never Work Again conference in November 2013. Sharing my knowledge and my messages through writing and books is something I have delayed too much on. There will be more writing and books publishing in 2014. I have already started writing for my first book to be released before March 2014.
Hire a Personal Trainer. Even though I am currently pretty happy with how I take care of my body, there is room for improvement. For next year I will hire a personal trainer to keep me on check with my workout routine. My objective with this will be to improve my overall look and feel. I have already been discussing with a personal trainer I want to hire and we will start as soon as we come to an agreement.
Grow Spiritually. I have made a few attempts to be more disciplined in my spiritual life, but it has not always worked well. This year I will add more spiritually aware people to my network and grow in that dimension.
Better Service in Ghana. My business in Ghana has not been operating to its full potential. There are a lot of clients whom I serve through Speedata Web Technologies and I owe them a better quality of service. I will hire someone in Ghana dedicated to customer service and will re-connect on a personal level with all my active clients throughout next year.
More Dates. Being single gave me the opportunity to go on a good number of quality dates in 2013. However, it was less than one per month on average. I intend to have at least one quality date with a likable lady in 2014. Dating is fun and I have learned a lot about the American culture through those adventures.
Grow my Speaking Business. Professional speaking is a business and I have spend a lot of hours sharpening my skills in 2013. 2014 will be the year where I start milking the cow. There will be more paid speaking engagements, new relationships with established and well-known speakers and a greater impact with my messages.
There you have it. My version of 2013 in review. This post is longer than I envisioned, and I am happy it is. That's what always happen to me when I begin writing. I start thinking I have nothing to say and then I find it hard to stop.
Have you had the opportunity to review your achievements and progress throughout 2013? What are you looking forward to in the new year?
Day 16 of 21: 100 words per day for 21 days. 757 words.