Yesterday evening I attended an event organized by Brian Adams, who I met the first time a few weeks ago at the Orange County Speakers Bureau. As I experienced him, Brian is a very talented and effective professional speaker. He is entertaining and has very thought provoking content. This free event which was sold under the title: Mental Martial Art: Defend yourself against your toughest opponent…YOU!, attracted a couple dozen participants and was two hours long. Registration for the program was open on EventBrite.com.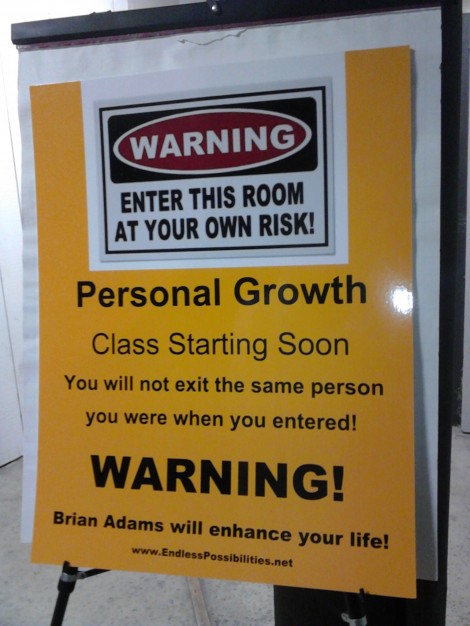 Here is the gist of what I took away from Brian's presentation:
If it is to be, it is up to me. 

Know what you want and be willing to take action.
Show up, and keep showing up.
Study the workings of the brain, it is fascinating.
It is ok to not know what you want, if you know what you don't want.
Learn to ask for help.
As you improve, everything else in your life improves.
Have the right support system in place.
The only time evil prevails is when good men and women sit around and do nothing.
When you have a strong belief, you become unstoppable.
Stay focused on what you really want.
You need to have a big enough WHY?
It is never about your resources, it is about your ability to be resourceful.
Writing is a direct line to the subconscious mind.
Brian Adams is the real deal. Brian runs his speaking business through his company Endless Possibilities.  If you have the opportunity to go see him speak, do not think twice. It will be a very rewarding experience and it will be worth every single penny you would have spent. Which one of the above nuggets is your favorite?