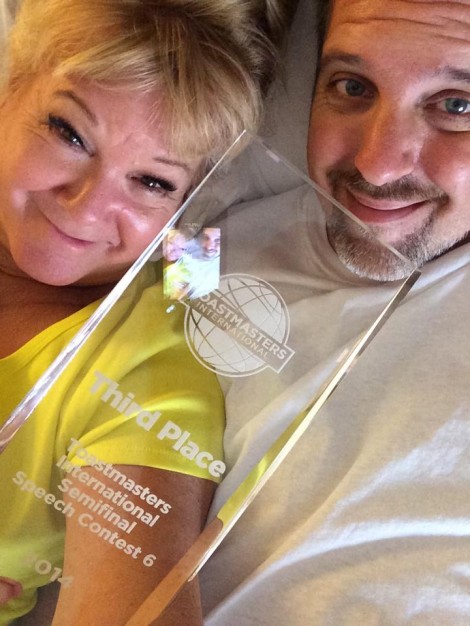 "I am the Future World Champion of Public Speaking." That is how she introduced herself to someone she was meeting the first time. Recently returned from the World Championship of Public Speaking where she took part in the yearly competition. The competition is part of the annual Toastmasters International conference, and more than 30,000 members compete annually at the club level. This year, Cindy took a runner-up trophy from the group of 10 contestants she was in during the semi-finals, against 9 other members. Well done Cindy!
At the Orange County Speakers Bureau, Cindy shared some of the lessons she learned from her participation in the contest. These lessons are most relevant to anyone who takes part in the international contest with the hope of winning the ultimate title. Nonetheless every student of public speaking will find these lessons useful. Here are key points from the learning experience with her:
Being determined to win means giving it all you have and resolving never to give up, even before you begin. She gave the examples of Lance Miller who took part in the contest with the intention and hope of winning for 8 consecutive years, and finally did the 9th year, in 2005. If you want to one day be the World Champion of Public Speaking, resolve to stick to it until you win, no matter how many years it might take you.
On the stage of the International Championship, everything you do is magnified and has the potential to expand based on the audience's reaction and other elements you might not have anticipated.
Preparing a 5 minutes speech gives you the chance to focus on communicating one core idea and enunciate your words well for the multicultural audience. In Cindy's own words, prepare a 5 minutes speech and let it breathe.
Have a Laser Focused Message
Cindy gave the example of a speaker she heard very good feedback about, but when she inquired about what his message was, she could not get an answer. By the time you close your speech, every single member should have your core message in mind. Make your key message so clear that there is no way two people could have two different impressions from what you shared.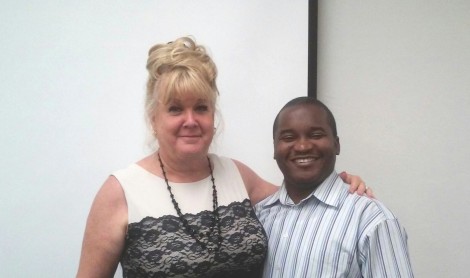 Three great questions she used to receive feedback from audiences during her practice: 1) What was my message? 2) What did you like? 3) What did you find most distracting? Keep improving your speech until close to 100% of your audience tells you that the message they received is the one you delivered.
Most important within the first  and last 30 seconds of your speech. Cindy shared that for her next participation, she definitely will add more humor to her speeches. Leaving your audience members feeling good through laughter will increase your chances of taking home the trophy. Cindy gave the example of all the winners for the past few years leaving the audience laughing out loud. That definitely helps.
Whether your dream is to win the World Championship of Public Speaking or not, I believe the lessons above are very valuable for improving your speeches and presentations. Cindy will probably be sharing her experience during the LACE event in January next year. As for the next World Championship contest, it is next year in Las Vegas, Nevada and you bet I will be on that stage, with Cindy.
Thank You Cindy!