Having being a member of Toastmasters International since June 2012, I gladly recommend its educational program to anyone interested. From my time as an active member of the organization, I have found that the best way to take full advantage of the program is to work it. It is just like a gym membership. If you pay every month for access to the gym and all its resources but you don't use them, it is your loss.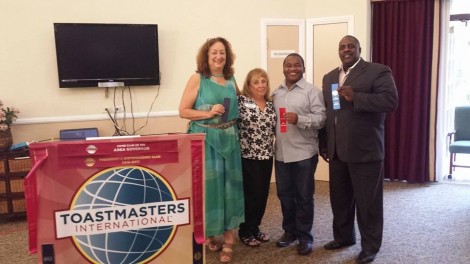 Of course there will be times or situations where you cannot use your local gym because you are out of town or there are changes in your schedules. Toastmasters International doesn't let you get away with any excuse. There are clubs in almost every country on the planet, and if there are no clubs in your country, you will be fully assisted in creating the first.
The educational program helps members improve their public speaking (Communication Track) and leadership skills (Leadership Track). As part of the Communication Track and as a new member, you receive a manual called the Competent Communicator manual.The Competent Communicator manual contains a series of 10 speech projects. Those projects progressively build on various basic public speaking skills that you are guaranteed to gain if you spend enough quality time preparing for them.
As part of my YouTube channel 365 Days of Public Speaking, I created a guide for each one of the projects in the manual. This guide in the form of a 10 videos series will inform non-Toastmasters and will provide Toastmasters with advice on how to make the most of each project. Enjoy! 🙂