I am an active member of Toastmasters International and last Saturday March 9th, I participated in the International Speech Contest for Area G1 in Division G. Lined up against 4 other talented and confident speakers from different clubs in our area, I knew I had a very good shot at taking the trophy home. I was loaded with positive energy and enthusiasm that I shared with everyone I spoke to on that morning.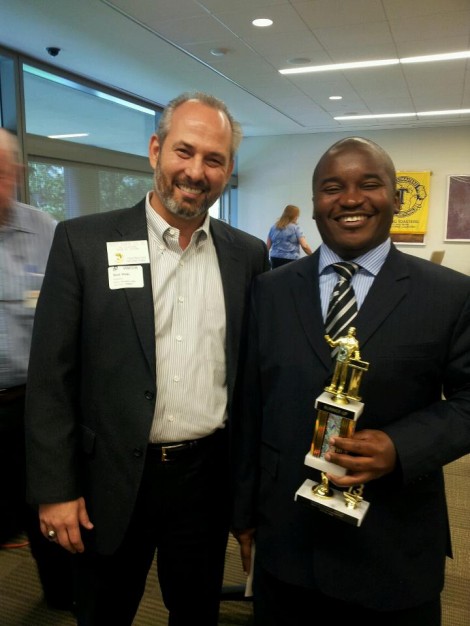 To my surprise, when the results were announced I did not come second place as I thought I would have. I was a bit disappointed but I rather quickly got over it and I am already looking forward to the next speech contest. I will take part in every contest until I sign-up for a leadership role within Toastmasters which disqualifies me from participating in contests. The contests are fun and always have great audiences. The contest was a priceless learning experience. Here are 3 lessons I took away:
Prepare and practice. I am blessed to have a few people who have committed themselves to coaching and mentoring me but I did not fully take advantage of them when preparing for the area contest. I met with my enunciation and pronunciation coach 3 days before the area contest but we did not have enough time to thoroughly

 practice my delivery. For the next contest, I will prepare and practice with my various coaches weeks ahead of time.
My best might not be enough. So long as there is someone out there whose best is better than your best, you are likely not to emerge as the contest winner. I realized that there are speakers who are very well skilled in areas where I lack, and I have decided to commit more time working on improving my weaknesses. I know what they are and I know what edge the contest winners had over me.
Winning is just the icing on the cake. I met a gentleman who took part in the contest and he was very happy to have taken part but he explicitly told me he was not interested in winning. He was happy to "be in the game" but was not playing to win. He was just having a good time. I also had a fun time with the process and delivering my speech but I went into the contest with a "do or die" attitude, as opposed to a "do or do" attitude. Winning the contest was and is still important to me, but it will just be the icing on the cake, the cake being taking part to the contest.
If you belong to a Toastmasters club, I strongly encourage you to take part in contests, you will learn a lot. If you are not yet a member of Toastmasters, please sign up as soon as possible. You will get access to a great network of people who are committed to improving themselves and others by developing their communication and leadership skills.