Yesterday morning I had a meeting with my friend Moses Mutulili, a fellow graduate from the California University of Management and Sciences. We had not met for a long time. Over breakfast, we reminisced on the good (and not so good) times.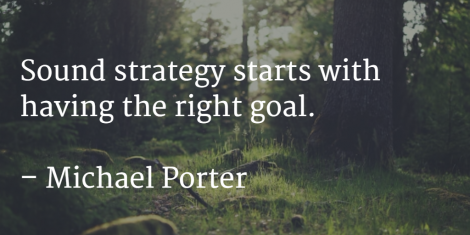 Moses shared his story since moving from Kenya to the US. He summed up all that he learned in about 4 years in a sentence: The single greatest thing you need to succeed in the US is a STRATEGY. I cannot give illustrations without violating the confidentiality of our exchange. However, I can tell you that my friend Moses spoke from experience and I would definitely take advice from him.
The best definition of "success" I ever heard was from the legendary audio program: "The Strangest Secret in the World" by Earl Nightingale. He said: "Success is the progressive realization of a worthy ideal." In other words, if you are on the way to achieve your goals, you are being successful. Are you?
A strategy is a well thought out method of achieving a desired result. Regardless of what part of the world you are in, a strategy gives you the confidence to move toward your goal, regardless of the obstacle or the challenges you might encounter.
Do you have a strategy to be, and remain successful?