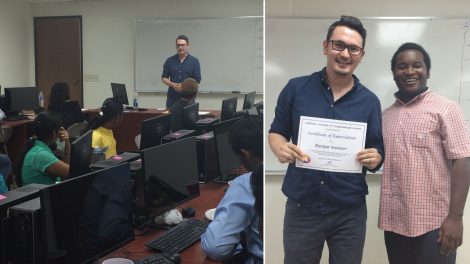 Yesterday I was catching up with Dani over the phone. It had been over 5 months since I had spoken with Dani, but it felt like 5 weeks. That's how close we are. Dani has been a great friend for a long time he his one of the most consistent, reliable and dependable friends I have. Dani is also a Dreamer. He has big goals and dreams, and he is relentless in their pursuits. He inspires and motivates me whenever I start slacking in my pursuits.
Dani told me for the past 30 days he has been working on improving his writing skills, writing 200 to 300 words every day within 20 minutes or less. That is in alignment with his goal of becoming an excellent writer. I said that was a great initiative but if he wasn't willing to share his writing with the world, I called BS ? We had a good laugh and Dani proceeded to explain to me that he is keeping his writing under wraps for now because he is focused on quality, not quantity or publicity.
I understood his stance and I am proud of him. He left me inspired and I'm going to join him on his journey. My writing will be public through this channel and I will post on my website as well.
This post had two goals: honor a close friend, and start this personal challenge.
Call a close friend you have not spoken to in a while. Get inspired and keep challenging yourself.